UPH Product Design Major's Creation that Went Up the International Market Presented at INDDEX Exhibition
.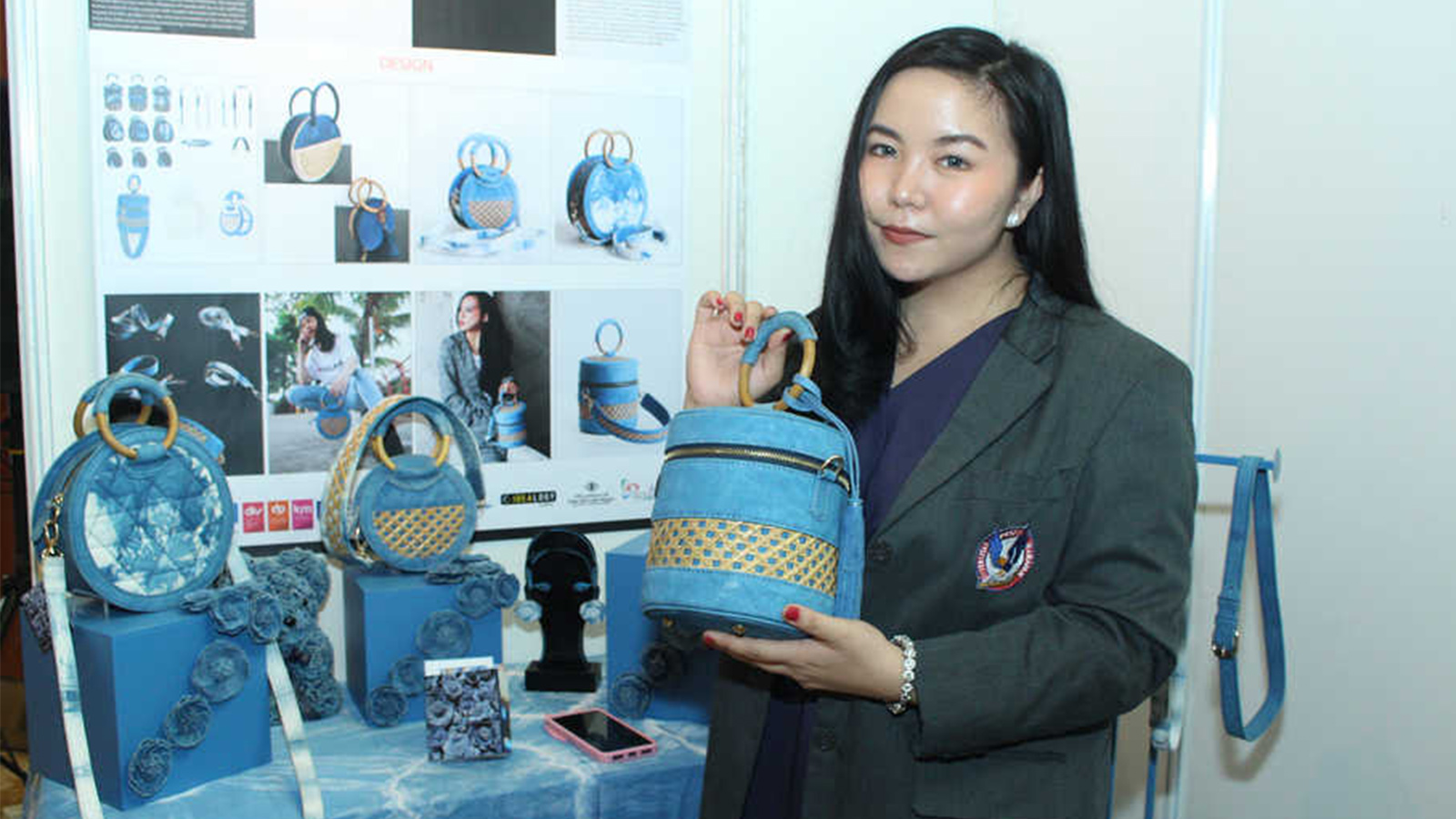 Several works by a School of Design UPH (SoD UPH) Product Design major, which successfully went up the international market, were presented at the International Degree Design Exchange (INDDEX) creativity exhibition that was held on 1 August 2019 at Bintaro Jaya X-change. Agnesia Cahaya was one of the UPH students who showcased her women's handbag collection with environmental-friendly and organic materials. The women's handbag collection had successfully penetrated the international market because it has been sold in Bali and to the United States. Her presented work was also the final project given to students. The business aspect of their final project is also an important part of the rubric in grading the assignment.
Agnesia said that her handbag collection is made from fabric dyed from the indigo and nila plants, which are usually mixed in rattan materials and have become one of Indonesia's characteristic natural resource. She added that one part of her handbag collection is a round-shaped handbag that became a trend since last year.
Agnesia, as she showed us one of her handbags, said, "My handbags are medium-sized, micro bags with dimensions 15×20 cm, and trending bucket bags with dimensions 18×25 cm. It is the collection of handbags. This handbag has an ethnic feel to it and is more modern than others."
Unique from usual handbag collections, Agnesia's collection combines denim and rattan materials. The denim material used did not come from the factory, but it came from white denim dyed with the indigo plant until the denim is dyed with the color she wants.
The INDDEX event was held by Universitas Pembangunan Jaya and UPH, in collaboration with Universitas Teknolgi Mara from the Malaka Malaysia branch, Universitas Teknolgi from the Shah Alam Malaysia branch, and Universitas Teknolgi Mara from the Sri Iskandar Perak Malaysia branch.
Agnesia revealed that the event was useful for her because it taught her about the education process in Malaysia. Moreover, by participating in this event, she knew more about final assignments from foreign countries and can learn about foreign products.