LKBH FH UPH Provides Free Legal Assistance for Tangerang Citizens at Cisadane Festival
.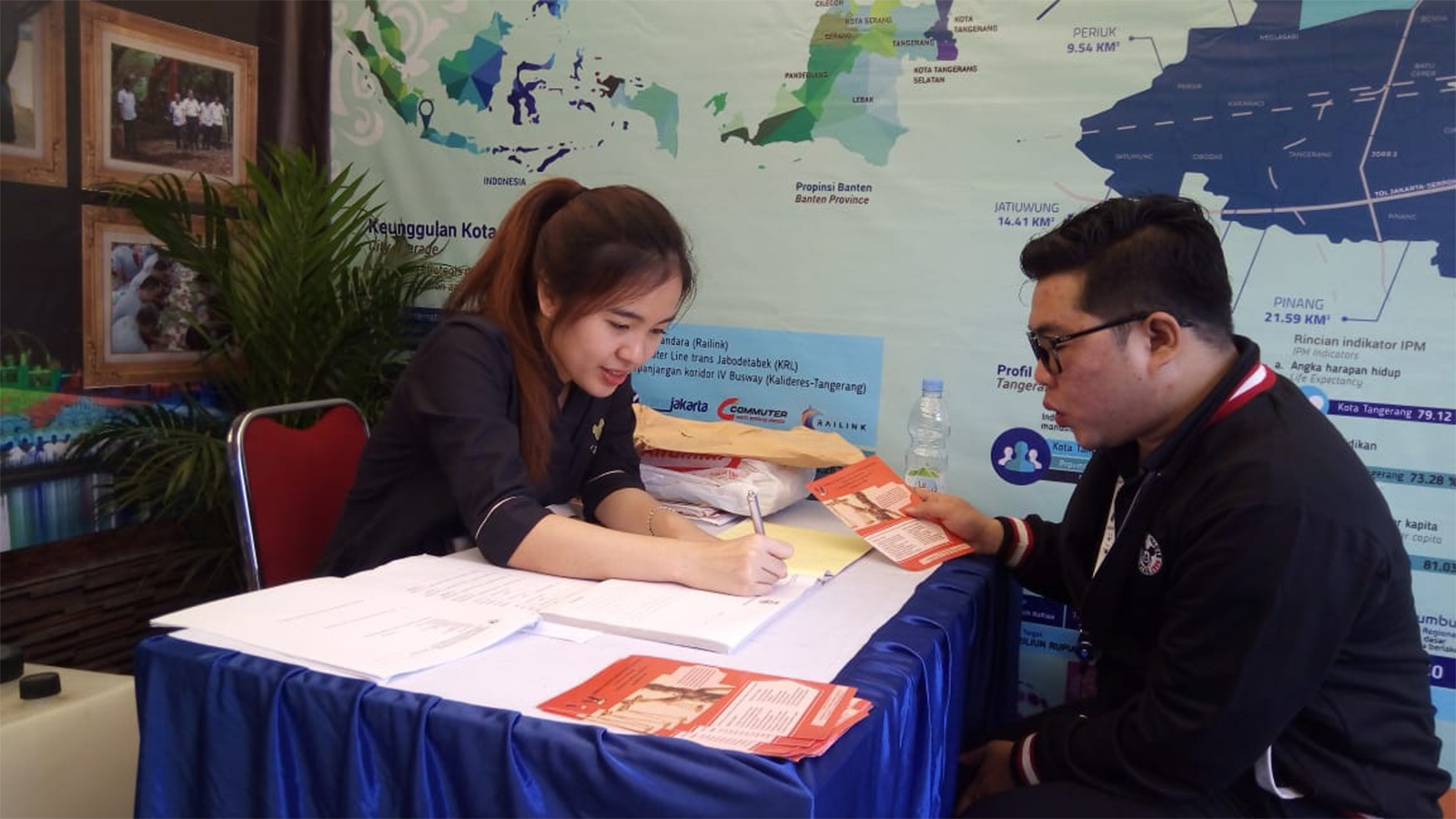 The Faculty of Law Consultation and Legal Aid Institute (LKBH FH) of Universitas Pelita Harapan (UPH) provided free legal assistance for the people at the 2019 Cisadane Festival on 27 July and 3 August 2019. This activity introduced the people of Tangerang and its surrounding areas to the services provided by LKBH FH UP as a pro-bono legal aid institute for the people. The participation of LKBH FH UPH in this activity was due to the invitation from the Government Law Section of Tangerang City as a legal aid organization at Tangerang.
The Cisadane Festival is an annual event held by the Tangerang City government to appreciate the acculturation of culture at Tangerang City and the diversity of the community. At this festival, LKBH FH UPH served the people through the Traveling Legal Aid service. The people came to the legal assistance booth where they are welcomed by the staff, LKBH FH UPH leaders, senior professors of FH UPH and other Traveling Legal Aid booth keepers who are ready to answer questions related to various law problems, such as land issues, inheritance, and other issues of civilization. LKBH FH UPH then shakes hands with their clients to solve the problem together, where the common aid is given is to resolve family problems and mediating first before helping the clients through civil action in court or reporting to the police if it is a criminal act.
Rizky Karo Karo, Secretary of the LKBH FH UPH Daily Executor, said, "For the people of Tangerang and the areas surrounding who wants a consultation about law problems, LKBH FH UPH has its doors open. Future clients simply need to give us a certificate stating their conditions or any type of mail stating that the client is a citizen from an underprivileged group."
LKBH FH UPH offers legal assistance in litigation and non-litigation. For litigation, the legal assistance provided covers civil and criminal, commercial courts, industrial relations, human rights, child protection, taxation, state administration, submission of judicial review to the Constitutional Court, and religious court cases. For non-litigation, LKBH FH UPH offers legal assistance in company law, intellectual property rights, agreements/contracts, capital market law, Agraria law, family/marriage law, citizenship law, and information technology law.
Prospective clients must simply provide a document stating that they are less able and to come in person to the LKBH FH UPH office at Heartline Office (2nd floor), Jl. Permatasari No. 100, Villa Permata Lippo Village Tangerang, Banten, Zip Code 15810, or contact the LKBH office at 0215494700, Fax: 02159497938, or send an email to [email protected]