FH UPH and Dentons HPRP Law Firm Partnership
.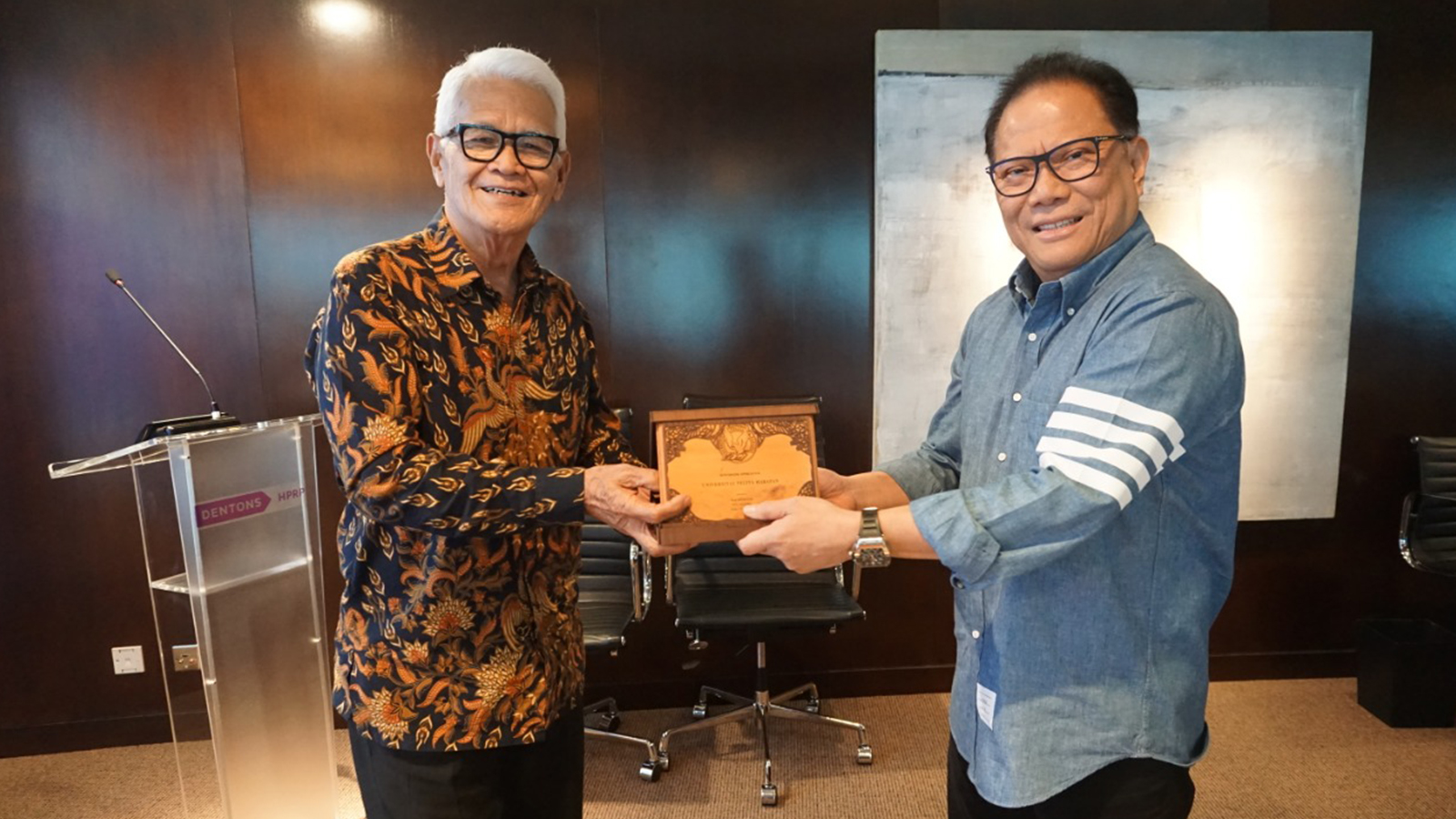 The Law Faculty of Universitas Pelita Harapan (FH UPH) partnered with Dentons HPRP, an international law firm, in efforts to improve training in advocacy for law students. The Memorandum of Understanding (MoU) was signed by Prof. Dr. Bintan R. Saragih, S.H., Dean of FH UPH and Constant M. Ponggawa, S.H., LL.M., Managing Partner of Dentons HPRP at Dentons HPRP Jakarta office on 6 September 2019.
The collaboration covers additional courses on campus, seminars, workshops, and guidance for national and international competitions organized or supported by advocates of Dentons HPRP.
With the MoU signing, the collaboration between FH UPH and Dentons HPRP will be developed. The collaboration will come in the form of guest professors speaking about their practices, guidance for FH UPH representative teams in contract drafting competitions, and international moot court advice.
HPRP is one of the largest Indonesian law firms that provide online law aid. HPRP is affiliated with Dentons since September 2018, which is a multi-national law network. Dentons HPRP law firm has services that extend to Southeast Asia.
The main practices of Dentons HPRP include Corporate and Commercial, Employment and Litigation, Financial Services, Intellectual Property, International Trade, Real Estate, Transportation, and Resources and Infrastructure. HPRP has also executed an aggressive growth strategy to improve its capabilities in the renewable energy sector and in the electronic business, including Financial Technology and E-Commerce.
It is expected that the collaboration will improve FH UPH students' values in terms of knowledge, experience, and skill so that they will have high prospects when they work.