What is Registrar Office?
Registrar Office is an official unit in Universitas Pelita Harapan that handles student records, from registration, records, certificate to document legalization.
To be a Christ-centered university founded upon and promoting true knowledge, faith in Christ and godly character aiming to develop God-fearing, competent and professional future leaders through excellent, holistic and transformational education.
To provide holistic transformational learning rooted in Scripture and a Reformed theological framework;
To contribute to the advancement of knowledge and culture guided by a biblical Christian worldview;
To participate redemptively in the development of individuals and society for the glory of God.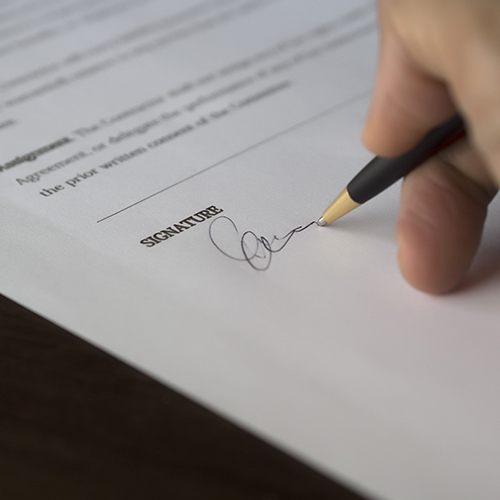 Re-registration
.
Serve the registration process of students from the first semester to the next.
Academic Records
.
Serving requests for printing Unofficial transcripts needed by students during lectures.
Academic Certificate
.
Taking an original diploma, transcript and Certificate of Diploma Attendance (SKPI) after their successful judicium.
Reference Letter
.
Provide active student recommendation letters for processing the visa application, university or study program accreditation and office parent purposes.
Legalization Document
.
Provide 5 sets of Diploma and Transcript legalization and it will be processed in 2 (two) working days.
Verification
.
Provide Diploma and Transcript verification from stakeholders (company, hospitals, bank, etc) and complete application to the Registrar of university abroad (WES, LSAC, LSE).
KSM Card
.
Providing information regarding KSM (Kartu Studi Mahasiswa) card.
Location
:
Building A, 3rd Floor
Phone Number
:
021-5460901/7 ext. 1325/1327
Fax
:
021-54205025
Service Hours
:
Monday, Tuesday & Friday – jam 09:00 – 16:00 WIB

Wednesday & Thursday – jam 07:30 – 16:00 WIB
| Monday | Tuesday | Wednesday | Thursday | Friday | Saturday | Sunday |
| --- | --- | --- | --- | --- | --- | --- |
| | | | | | | |
Location
:
Building A, 3rd Floor
Phone Number
:
021-5460901/7 ext. 1325/1327
Fax
:
021-54205025
Service Hours
:
Monday, Tuesday & Friday – jam 09:00 – 16:00 WIB

Wednesday & Thursday – jam 07:30 – 16:00 WIB
Location
:
Building A, 3rd Floor
Phone Number
:
021-5460901/7 ext. 1325/1327
Fax
:
021-54205025
Service Hours
:
Monday, Tuesday & Friday – jam 09:00 – 16:00 WIB

Wednesday & Thursday – jam 07:30 – 16:00 WIB
Location
:
Building A, 3rd Floor
Phone Number
:
021-5460901/7 ext. 1325/1327
Fax
:
021-54205025
Service Hours
:
Monday, Tuesday & Friday – jam 09:00 – 16:00 WIB

Wednesday & Thursday – jam 07:30 – 16:00 WIB
Location
:
Building A, 3rd Floor
Phone Number
:
021-5460901/7 ext. 1325/1327
Fax
:
021-54205025
Service Hours
:
Monday, Tuesday & Friday – jam 09:00 – 16:00 WIB

Wednesday & Thursday – jam 07:30 – 16:00 WIB