'UPH SPARKLABS' Incubation: Students' Path Towards Developing Competent Start-Ups
.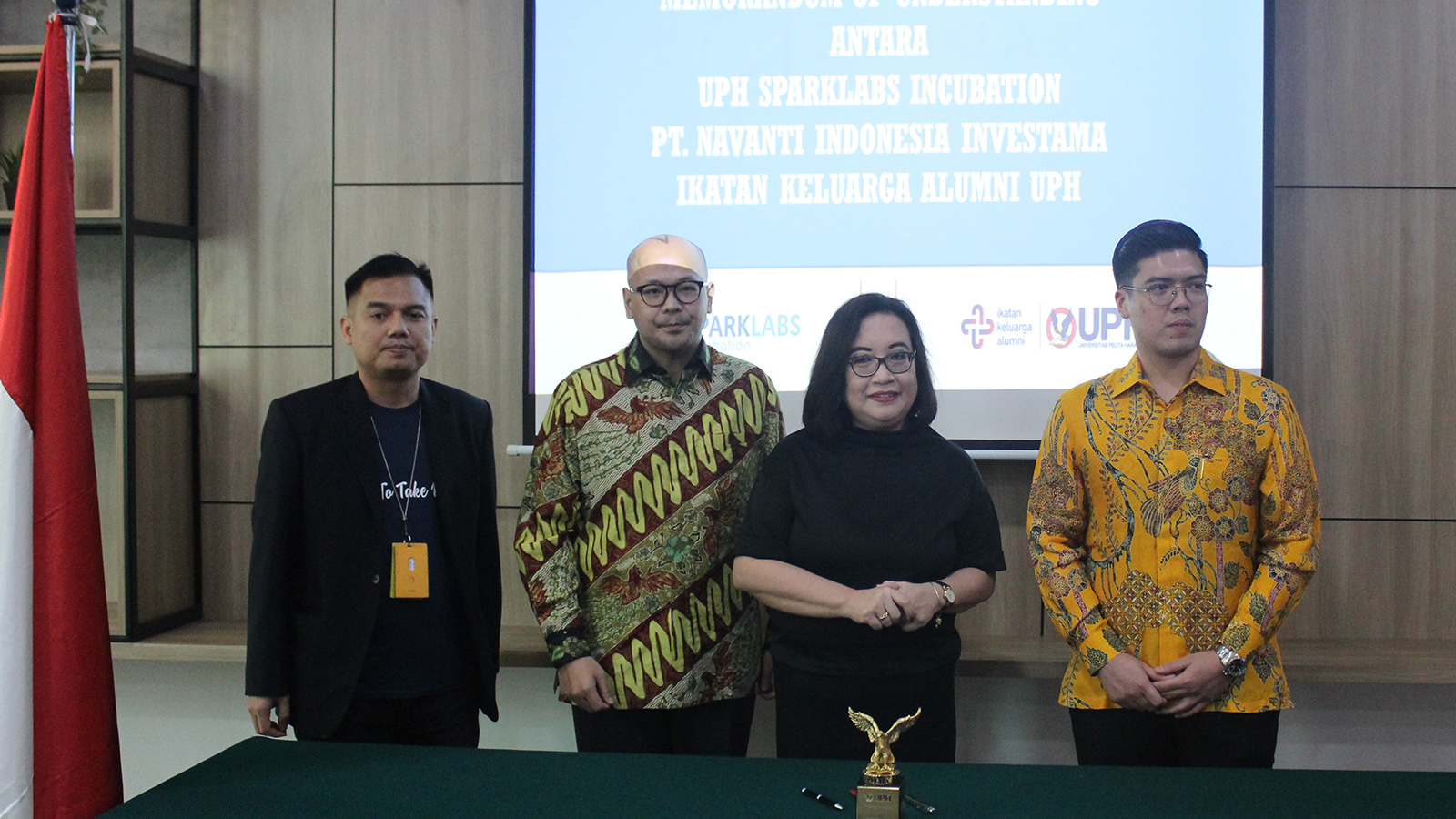 Lately, millennials have shown an increasing interest in business endeavours. This inspired UPH SPARKLABS, an incubator and facility designed to prepare graduates towards the path of becoming new and successful businessmen as well as competent start-ups.
Gracia Shinta S. Ugut, M.B.A., Ph.D., the Dean of UPH Business School, explained that this facility is not only accessible by Business School students, but also open for those from other departments that have creative business ideas that have the prospect of attracting investors.
"The idea is that we want to bring the best practice of the industry into the campus. This is why we encourage our students to start new businesses. The more businesses made, the better it is for Indonesia's economic condition," Gracia Ugut said.
Gracia explained that UPH offers a holistic education. The focus of starting new businesses is not to score a lot of money, but how one can make an impact.
"This is why we also invite lecturers and other stakeholders to contribute to this program," she added.
UPH SPARKLABS was born to answer the need of the many UPH students – especially seniors – looking to start businesses after graduating. UPH SPARKLABS also partners with an array of institutions that will help funding through seed capital, angel investors, or venture capital, to help make the students' ideas come to life. These companies include PT Navanti Indonesia Investama and Ikatan Keluarga Alumni UPH (UPH Alumni Center), that has housed a number of successful businessmen.
Indra Pramana, CEO of PT Navanti Indonesia Investama, is in full support of UPH's business incubator program, which he believes is an innovation that will have a lot of impact to Indonesia's young generation.
"Entrepreneurship is a life choice that has two characteristics: never gives up and always looks for opportunities. Whatever choice you will take in the future, hard work, drive, commitment, and dedication are the capitals that you will certainly need," Indra said.
Ryan Maneka, alumni of UPH Management 2007 who is now a successful businessman and Vice Chairman of UPH Alumni Center, highly appreciated the UPH SPARKLABS initiative, which gives young people the space to explore and experiment with their ideas, while learning the necessary guidelines to perfect their plans.
"As alumni, we want to actively contribute to UPH SPARKLABS in order to encourage UPH students, with their many ideas, to prepare themselves to develop these ideas. My advice: Don't give up during the process," Ryan said.
UPH, as an institution that has been serving the educational scene for 25 years, has now released more than 30 thousand graduates, serving the nation and the world in many different fields. UPH will continue to keep up with the world's innovations, to help their graduates give their best contributions to the nation.