UPH Officially Opens Sparklabs Incubations Facility
.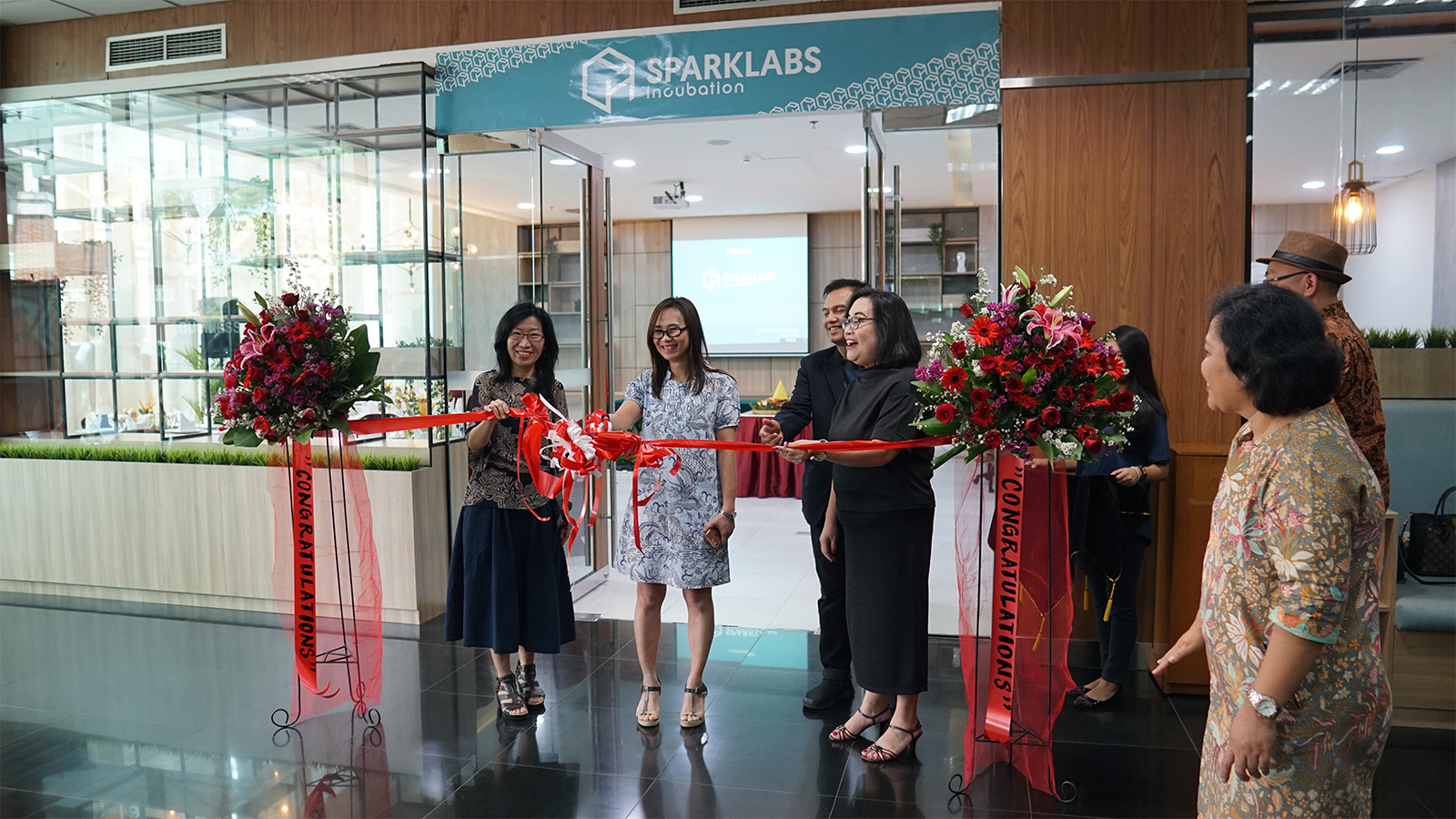 Universitas Pelita Harapan (UPH) inaugurated UPH SPARKLABS: a forum that was established to accommodate business ideas from UPH students and alumni so that they could be realized as businesses that were truly able to compete in a sustainable manner. The symbolic inauguration was by ribbon cutting by Gracia Shinta S. Ugut, MBA, Ph.D., Dean of UPH Business School, witnessed by other deans, and several industry partners who are members of the Executive in Residence program at the UPH Business Incubator, on the UPH campus Lippo Village, Karawaci, Tangerang.
"We realize that the Indonesian economy can develop, one of which is by creating companies. For this reason, UPH SPARKLABS comes as an UPH Business School initiative that uses technology to create companies. Hopefully, these companies that are born do not only employ laborers, but also have a positive impact on society, "explained Gracia Ugut.
The event began with a talk show titled "Dare to Take A Risk" with a keynote speaker, Dimas Surya Yaputra, Founder Tiket.com as well as UPH Alumni Business School, and Peter Shearer, the founder of Wahyoo.com. Both of these successful young StartUps shared their experiences building a small business to become successful and well-known companies. The talkshow was attended by nearly 500 attendees from final year UPH Business School students and other study programs.
The UPH SPARKLABS is presented as a response to the high interest of UPH students to create and develop business after graduation, especially final year students.
"Through UPH SPARKLABS, students will get debriefing or mentorship given directly by professionals from various companies. Even some of them are directly from the leaders of companies who are qualified in their fields. These mentors are part of the Executive in Residence program at the UPH Business Incubator," explained Radityo Fajar Arianto, S.E., M.B.A., Director of UPH SPARKLABS.
Regularly, students also get coaching from lecturers who have expertise in various fields from several faculties at UPH, and facilitate to build networks that allow collaboration both internally and externally.
In an effort to realize their business ideas, UPH business incubators set criteria that must be met by students, especially technology-based business ideas and a great social impact.
Some agenda activities have been prepared until 2020, starting with the Startups Competition which is planned to be held in November 2019. This event is open for UPH students and alumni from various study programs. The winners will get Mentoring and Coaching in January – April 2020, directly from the CEOs of the company. In May – June 2020, there will be a Pitching Day to get funding for business realization and future development.