Open House UPH Festival 2019: Introducing Exciting Campus Life for 1500 High School Students
.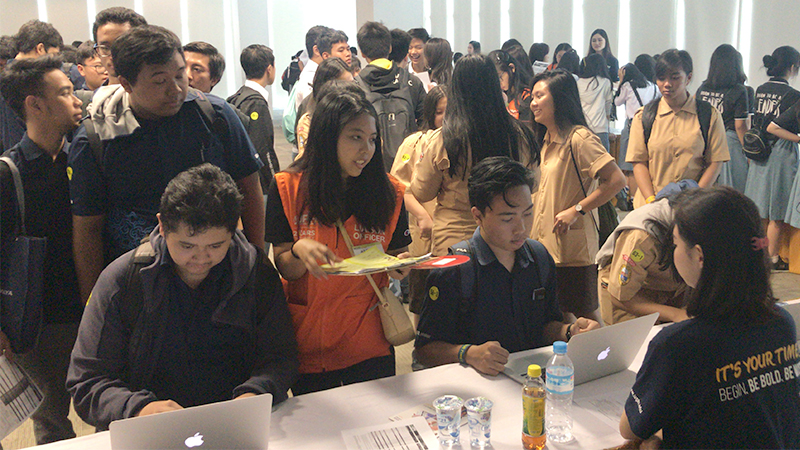 Universitas Pelita Harapan (UPH) once again organized its biggest annual event, which is the UPH Festival 2019 held from 14 to 17 August 2019 at Lippo Village, Karawaci, Tangerang. Other than an event welcoming new students, UPH Festival 2019 also became the means for 1500 high school students (SMA) to know more about campus life. Different from previous years, this year's Open House UPH came with a new concept that sticks with the millennial's interests and also interactive.
Phoa Denny Oswaldo Yuwono, Manager of Student Consultant UPH, said, "In this year's Open House, students not only listen to presentations about UPH campus, but also were invited to directly experience it, interact through social media, and demonstrate various student activities at the Academic Showcase."
Students gathered at the special booth to play a game using LINE, a social media platform. The students were directed to follow UPH's Official LINE account, choose a question through the Questions Wheel, then to search for the answer in the UPH LINE Timeline. Through this special booth, students not only experience the excitement, but they also know more about UPH.
In this event, students received exposure regarding online registrations. This is important information because registration to UPH is only available online. Students were also introduced to various programs available at UPH such as scholarships, student exchange, international programs, and degree-combining programs that allow students to get a degree in Indonesia and a foreign university.
Next, students were directed to enter a consultation room, where students consulted with the finalists of Ambassadors of UPH, who explained non-academic activities at UPH. Once the presentation and consultation are over, students were invited to do a direct admission, continued with a campus tour and a visitation to the Academic Showcase, where students were introduced of study programs at UPH.
Students who participated and registered themselves for the Open House will receive the Early Bird price. This is a special program that will be given freely to visitors during the UPH Festival. In addition, they will be given special offers in the form of a 50% discount. This year, the first 100 registrants of the admission process will receive a chance to participate in the International Youth Leadership Camp.
The Open House excitement is experienced by high school students. Here are testimonies from them: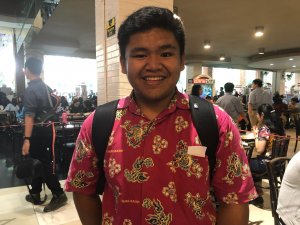 Nicolas – Grade 10 from SMA Tiara Kasih
"My first impression of visiting UPH is that its facilities are complete and with me participating in the Open House, I learned about the Communications major here that looks exciting and interesting."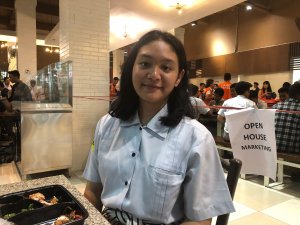 Esther – Grade 12 from SMA Marsudini Bekasi
"During my first visit to UPH, I think that UPH is cool and wide, different from other campuses that I've visited. From the Academic Showcase, I feel that the Academic Showcase for the Law Faculty is the most interesting one because they did a simulation and I can see directly its processes."