UPH and Habitat for Humanity Indonesia Organize Decent House Idea Poster Exhibition
.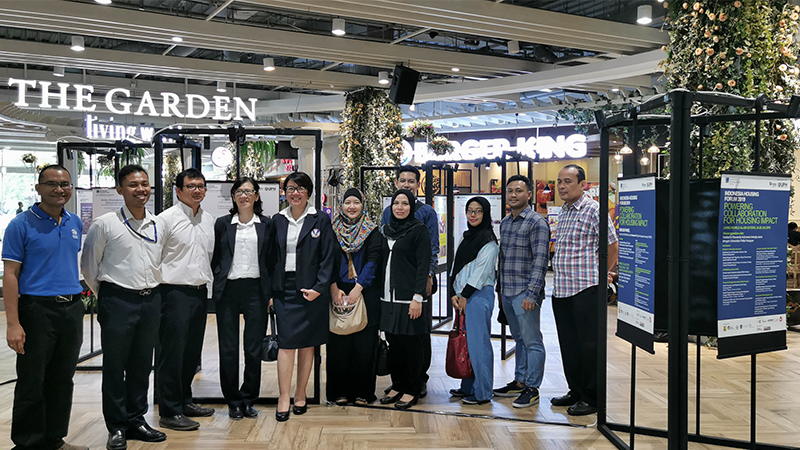 Universitas Pelita Harapan (UPH) and Habitat for Humanity Indonesia held a poster exhibition at Mall Living World, Alam Sutera, Tangerang, Banten from 24 to 28 July 2019. The exhibition was part of Indonesia Housing Forum 2019, which is a discussion forum for stakeholders in the field of decent housing to find a solution regarding uninhabitable housing.
The exhibition showed 15 posters, which are results of research and activity of Community Service (Pengabdian Kepada Masyarakat or PKM) in academic, community, industrial, or Corporate Social Responsibility (CSR) areas. Various design and technology innovations in ideas of decent housing were brought up in this exhibition. Among others are projects worked by Habitat for Humanity, Puskim Bandung, and research products and PKM from Architecture majors of universities such as UPH, Tantri Abeng University, Trisakti, and Universitas Pembangunan Jaya.
Communication Manager of Habitat for Humanity Indonesia, Martya Litna, remarked that she hopes this activity can strengthen collaboration between stakeholders so that more people can have decent homes.
According to Dr. Julia Dewi, a Professor of Architecture from the School of Design UPH, this activity received full support from the Ministry of Public Works and Public Housing of the Republic of Indonesia (PUPR).
Dr. Dewi, who is also a committee of the exhibition, said, "We have a good relationship with the Ministry of PUPR. Through this activity, academics, practitioners, and industrial workers wish to learn more about government projects and to receive insight and critiques from them. This way, each party can know its position and see collaboration opportunities to improve what they lack and to produce the best solution."
Activities of Indonesia Housing Forum 2019 among others are a discussion panel, poster exhibition, and a project visit. Together with this activity, there was a discussion forum comprised of stakeholders in the housing field held at Jakarta Design Center on Thursday, 25 July 2019. The forum is aimed to come up with a solution regarding housing problems through a discussion about decent housing as an economic growth factor.
---
For more information, contact: Rosse Hutapea (UPH Section Head of Media Relations)
Contact: 0818731710
Email: [email protected]