UPH Summer Holiday: Extracurricular Activity for High School Students
.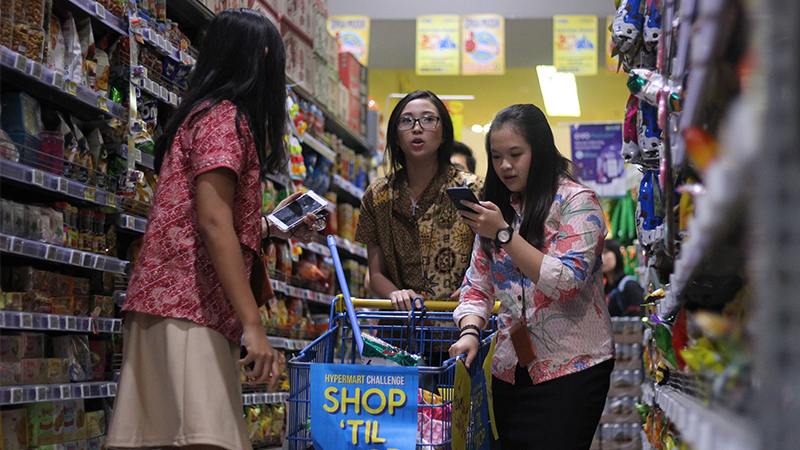 For middle school and high school students' summer holiday, students no longer need to take a trip to multiple destinations. Many Generation Z's choose to participate in summer camp at exciting places, raising their knowledge at the same time.
In this globalization era, it is imperative that formal education is no longer the only target; parents must also be open in giving extra education outside of school. Non-formal education such as extra lessons, studios, educational institutions, and even summer holiday activities can be a means in improving teenagers in honing their talents and interests in a specific area.
Universitas Pelita Harapan (UPH) gives high school students an opportunity to spending their holidays while receiving a worthwhile experience in a campus environment. Summer Holiday, which is an event prepared by the Department of Marketing and Admissions, was held for three days and two nights at UPH from 27 to 29 June 2019.
For Day One, which was held on 27 June 2019, students took part in a string of activities such as Team Building Session, Becoming TV and Radio Announcer, which was carried out by Professors and students of Communications. There are also activities related to diplomacy such as the Model United Nations, which was led by the seniors of International Relations. In addition, for 'fun' students, there are activities such as Makeup Artist (MUA) Class, Movie Making, and a game called 'Shop 'til Drop' in collaboration with Hypermart.
Summer Holiday is not all lessons and general knowledge, but it is also where students develop talents and interests.
For Day Two, which was held on 28 June 2019, activities are focused on those interested in science, such as CSI: Crime Scene Investigation, where students solve cases with biology, and technology, such as the Internet of Things (IoT) Implementation, where students operate on devices by coding. This activity is directly supervised by Professors of Information Systems. The 'fun' activity of the second day is Cooking Class organized by Tourism Management and City Sightseeing, where students tour around the Gading Serpong area.
Closing the string of events of Summer Holiday, for Day Three, held on 29 June 2019, students participated in Cardio Based Activities with the UPH Sport and Wellness team, Industrial Engineering Game led by Industrial Engineering majors, and Creating Business Plan led by the Business School.
Through UPH's Summer Holiday, high school students continuing their studies at university are able to make a decision in their majors according to their talents and interests. According to the participants, Summer Holiday was also said to be an educative, yet fun, program. The following are student testimonies regarding Summer Holiday:
Student Testimony
Felicia Rachel
SDH. Cikarang – 11th Grade
"Through the Summer Holiday, I learned about majors. Before I didn't know which major to take, so hopefully, after this, I can decide which major to take at university. I also got an image of what Tourism is like through Summer Holiday classes."
Davina Mutiara Tondok
SLH. Toraja – 12th Grade
"In the course of three days, I was impressed. I met fun friends. Also, it was exciting to participate in the CSI game brought to us by seniors of Biotechnology. I didn't simply play the game, but I also learned and practiced Fingerprint Forensics and Blood DNA Test."
Tan Jeremy Alford K.
SMA. Tritunggal Semarang – 12th Grade
"It was a good event, I also got friends who are fun, and we got to know each other well. For me, classes like the Pastry and Cooking Class were very creative and I'm not sure if I could experience things like this elsewhere."
Matthew Edbert Santoso
SMA. St Louis Semarang – 12th Grade
"Usually a campus introduction only tells us about its majors, and that's a little bit boring. But in UPH, they introduced us the study programs through the Summer Holiday, where we can play and make new friends from other areas."