UPH HOSPITOUR 2019 on Tourism 4.0
.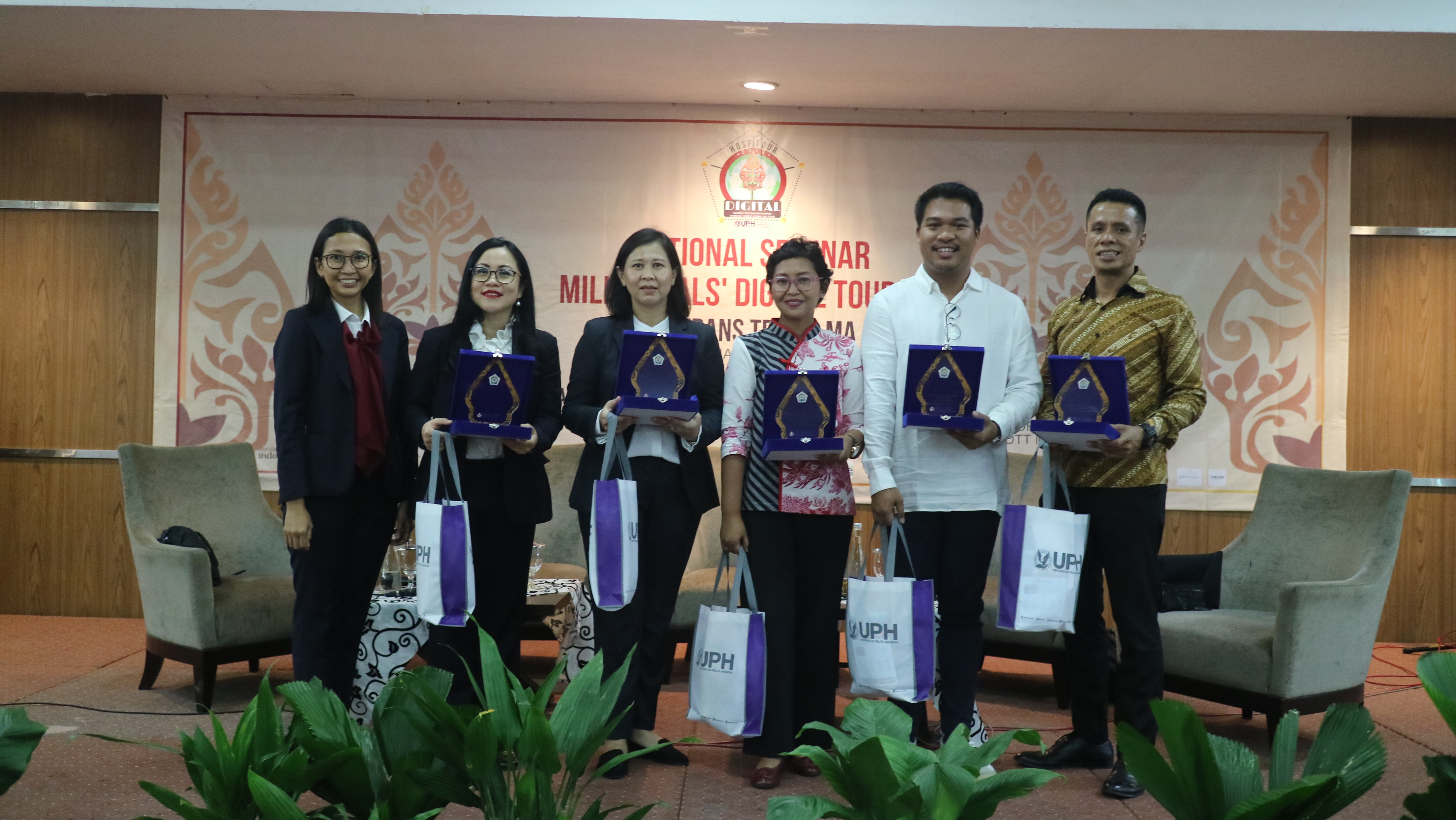 Tourism 4.0 was born along with the availability of the big data, which enables travelers' behavior to be processed and turned into a personalized traveling experience. This means that each traveler gets to customize their trip according to their need. Tourism 4.0 is marked with changes; such as travelers' behavioral tendency to be more independent and individual. This was expressed by Jerry Udampo, MBA, General Manager Kompas Gramedia, in a National Seminar called HOSPITOUR 2019: MILLENIAL'S DIGITAL (Millennial's Direct Involvement in Growing International Tourism by Sustaining Local Tourism). This seminar was held on April 8, 2019 in D502, UPH Lippo Village with about 200 participants present.
"Tourism 4.0 has changed tourist market behavior, now everything has shifted to digital. Consumers behavior has become more mobile, personal, and interactive, especially in searching and sharing, everything is done digitally," said Jerry.
Moreover, Anike Widiyani, Director of Human Resources ASCOTT and also one of the panelists in the seminar, said that technology is developing very fast in this era, and at the end, this too will surely affect every individual in tourism.
"With an even more developed technology, travelers can travel more easily. Back then, when we want to book our ticket or hotel, we will have to go to a travel agent. But now, everything can be done through the browser in our internet. The ease of access has increase people's interest in travelling," said Anike.
This alteration does not only turn people tourism's behavior into 'individual tourism', but also the other aspects of tourism. This is exactly what happened in food tourism, as stated by
Fajar Ayuningsih, S.I.KOM., M.PAR, the author of Pastry Book.
"Food tourism is not just about the taste. It's about the aesthetics, atmosp