UPH Students Won 'Piala Konservasi 2019'
.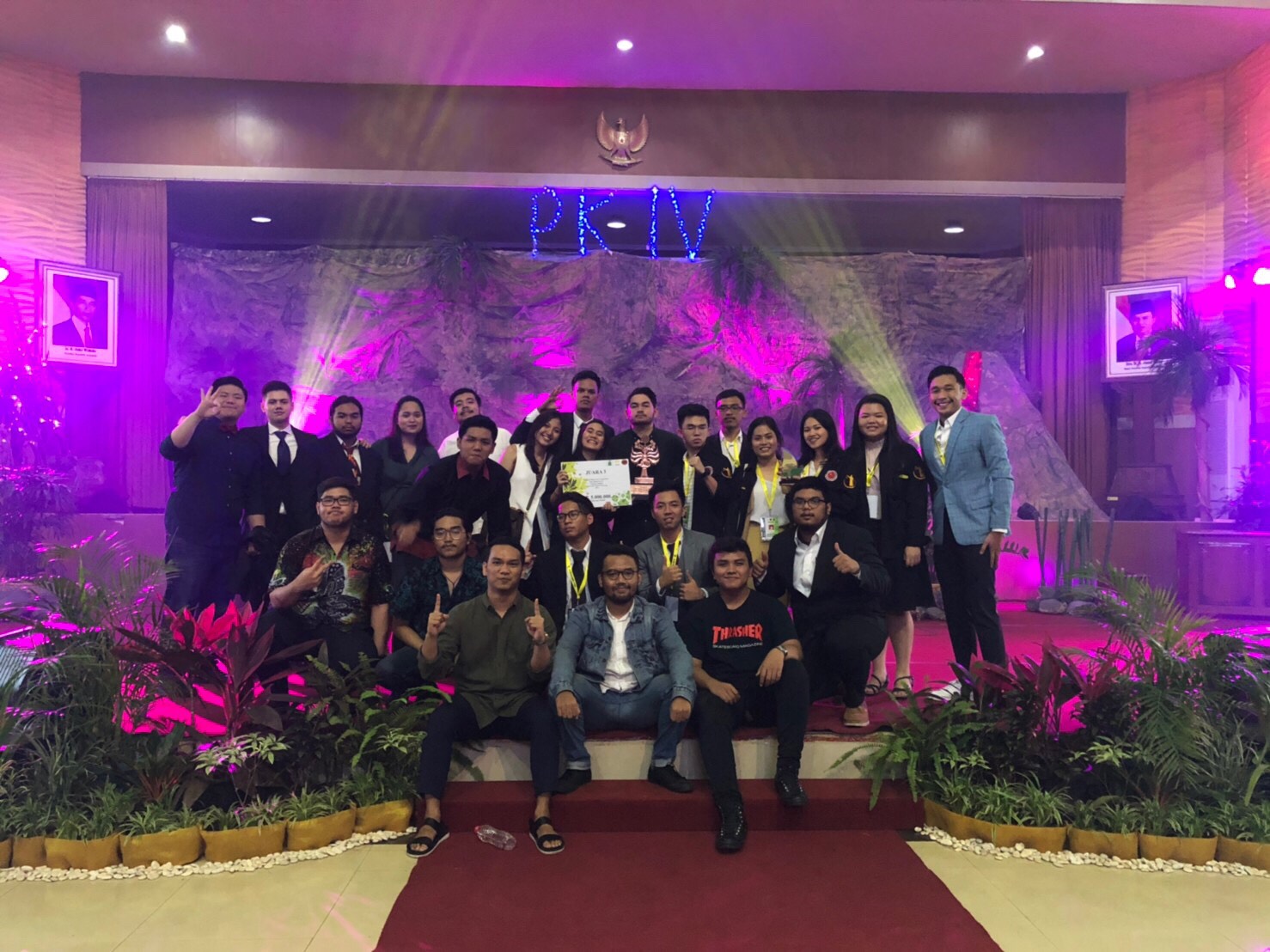 The awareness towards the amount of forestry and maritime crime in Indonesia has motivated 18 students from the Faculty of Law (FH) of Universitas Pelita Harapan (UPH) to join a national competition called 'Piala Konservasi IV', held on March 22-25, 2019 in Universitas Negeri Semarang. As a result, they had successfully won as the 3rd winner in this Moot Court Competition by using forestry and maritime crime as their main topic.
"We believed that the environmental pollution law and regulation in Indonesia is still poorly conducted, especially with its criminal code. Because up until now, most cases that deal with environmental pollution has only been acted upon according to civil law; that only deals with compensation. Therefore, we think that Indonesia needs an additional law that regulates waste pollution. We are fully aware about this and hopefully, with our participation in this competition, we really show that we care about Indonesia's natural wealth," said Marchell Mico Pakel (Law 2015), as one of the team members.
Marchell explained that this competition is a biannual event that focuses to raise awareness about environmental pollution such as marine pollution, waste pollution, and many more.
This year, 'Piala Konservasi' was followed by 11 Universities from all around Indonesia such as Universitas Gadjah Mada, Universitas Hang Tuah Surabaya, Universitas Trisakti, Universitas Islam Nusantara, and many more. In the preliminary round, each delegation will have to collect their files and perform a maritime-themed moot court. Afterwards, during the final round, they will do a forestry-themed moot court. Certainly, this competition involves various law professionals as panelists such as Judges, Prosecutors, Advocates, Academics, and even Police.
For these 18 students, by participating in this competition, they were able to gain positive experience especially in analyzing cases. This competition has also given them new law-related insights that they did not get in class and raises their ability to work together in a team.
"Participating in a competition, especially in this faculty, is really important because we get to sharpen our way of thinking and analyzing as a future law practitioner. We can apply the things we have learned in class as we analyze the cases. Because, as a Law student, we have to be able to analyze, not just memorizing," said Marcel Joshua.
Marcel and his team were very grateful for being able to bring pride to their Faculty. Especially because FH UPH has been really supportive even since their preparation process; the lecturers also shared their thoughts about the legal aspects of the cases that we were learning. The Faculty also supported the team by providing them with references, and other facilities that they might need. In addition to that, the seniors also show their support for the team and remind them to give their best, no matter what the result will be. (pl)