Develop Your Talent and Potential With UPH
.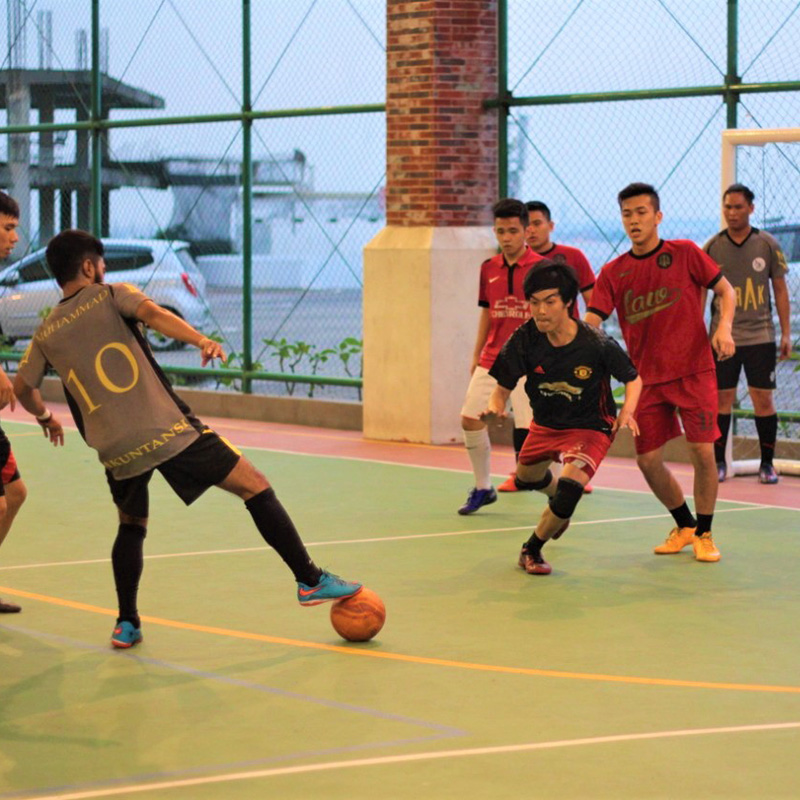 Everyone is given a set of talent and potential within them. This gift must continue to be sharpened in order for this gift to be useful for oneself and even for others. There are a lot of ways to help one develop their talent and potentials, including by choosing a good education institution.
As a holistic education institution, UPH facilitates talent and potential generating events by holding various events to encourage students further enhance their skills. This information is important for prospective students that are heading towards university. Here's the complete information!
Holistic Education from UPH
Providing a holistic education has been UPH's commitment since beginning. Holistic means that students will not only be comprehensively encouraged to grow academically, but also to discover and flourish their potentials. This is especially done to prepare students as they walk on their way towards becoming a professional, a leader with good character, faith, and knowledge, ready to practiced for the society's well-being of the society. UPH's holistic education is plenary in nature, emphasizing on spiritual life, character, sports, and various creative skills required by the 4.0 industrial society, and soon the 5.0.
UPH Facilitates Students' Talent and Potential
Don't let your talents and potential kept buried, guys! When you become a student at UPH, you can channel your talent into various campus activity units available and therefore improving your soft skills along the way. Take UPH Surabaya Campus for example – there are sports activity units such as basketball for men and women, soccer, and badminton. Furthermore, there are also choir group, modern dance, theater, and photography. If you are interested in academic activities, we can accommodate that through English Fun unit and Journalism. That's one of a complete range to chose from, right? You can choose and adjust according to your potential.
Various Competition in Non-Academic Field
To further sharpen students' talent and potential, UPH often holds various competitions – both in academic and non-academic. These competitions are expected to test students' ability as well as appreciating their effort in different areas, including in arts, sports and other areas. Some competitions are in fact not only held for university students, but also for national and regional students.
Encourages Students to Participate in National and International Events
Events outside campus can also be a way for students to sharpen their potential. UPH actively encourages students to participate in various activities that have a larger scope outside of campus, to also be UPH's pride. Just as UPH Surabaya Campus does to one of our alumni, Yolanda Luciana, as she competes at Miss Indonesia 2019. Equipped with broad knowledge during her studies at UPH, Yolanda succeeded in being one of the pageant's top 5 winner. Furthermore, UPH actively participates in tax conscious program for students and residents of Surabaya, one in which results in recognition from East Java's Tax General Directorate.
Appreciation for Achievements
It is as important for UPH to give appreciation for high school students' achievements if you are to join us. One of them is by giving scholarship for students who are excellent in academic or non-academic. This appreciation made especially for high school students can directly join through "Talent Award" program, UPH's special study fee discount. For more information, you can click here: //bit https.ly/3d7pxlk
Those are several ways UPH will help you expand your talent and potential. There's a lot more that UPH will help to educate and develop students' in order to be a qualified graduate. For high school students, make UPH your choice today!