UPH Provides Education for 6 Afghanistan Refugees
.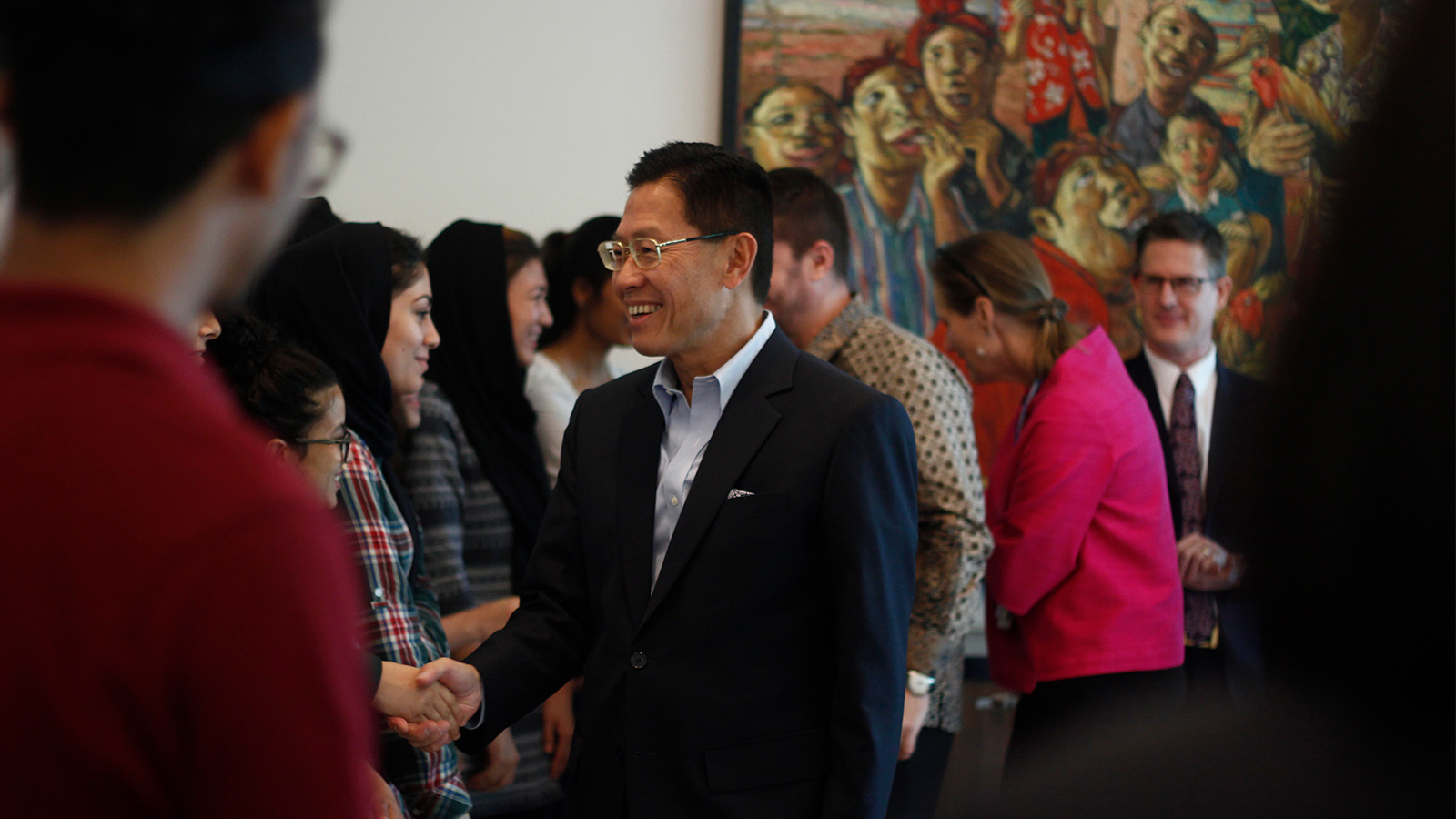 On 15 August 2019, Universitas Pelita Harapan (UPH) welcomed the arrival of six refugees from Afghanistan who will receive the chance to study in the English Pathway Program (EPP). The six refugees include two men and four women ages 15 to 23 years old. They have gone through the selection process at UPH and participated in EPP in English for one year in preparation for university.
The handover process was officially done by the United Nations High Commissioner for Refugees (UNHCR) represented by Senior Protection Officer, Julia Zaykowski and the Founder and Head of Pembina Yayasan Pendidikan Pelita Harapan (YPPH), James T. Riady at Gedung HOPE, UPH Tangerang campus on Thursday, 15 August 2019.
James T. Riady explained that this social program is part of UPH's mission to reach out to the people and ethnic groups of Indonesia, especially groups who are in need. It aims to allow refugees while they wait here in Jakarta for a way back home.
Riady said, "We try to help all communities in need, may they be Indonesian or refugees from other communities."
Several refugees have lived in Indonesia for three to four years but they have never received the opportunity to work or study formally. It is hoped that through this program, UPH can open the way for refugees to continue their education at university-level and fulfill their dreams. When asked about dreams, the six youth of Afghanistan said that they want to be a doctor, businessman, politician, and educator.
UPH also accommodates these refugees by providing them food and shelter. The refugees will live at UPH dormitories, where they will each have a mentor. The mentors are UPH students who will help them with adapting to a new environment.
According to Mr. Stephen Metcalfe, MA., Executive Director of MYC Residence Life UPH, students will not only receive education in language, but also receive the opportunity to grow in many aspects such as in self-confidence, learning new things, and connecting with people of diverse backgrounds.
Julia Zaykowski revealed her gratitude towards the collaboration initiative with UPH.
She said, "UNHCR is glad and appreciates UPH's support for our work in the education sector. It is precious for the six teens and it will breed hope and will give a positive impact on the refugee community."
Meanwhile, Dejan Micevski, Senior Programme Coordinator at International Organization of Migration, who witnessed the event, hopes that this collaboration can bring benefits to the refugees and will be the start of a meaningful collaboration for both the refugees and UPH.
UNHCR is a program pioneered by the United Nations with the mandate of protection for refugees, communities forced to relocate, and people without citizenship. They also help with voluntary repatriation process, local integration or resettlement at a third country.
UPH is the leading private university that is comprehensive, with 68 study programs and more than 20,000 students who came from 30 different countries.