'Sebuah Proses' Brings the Story of UPH Architecture Students to Life Through an Exhibition of their Work
.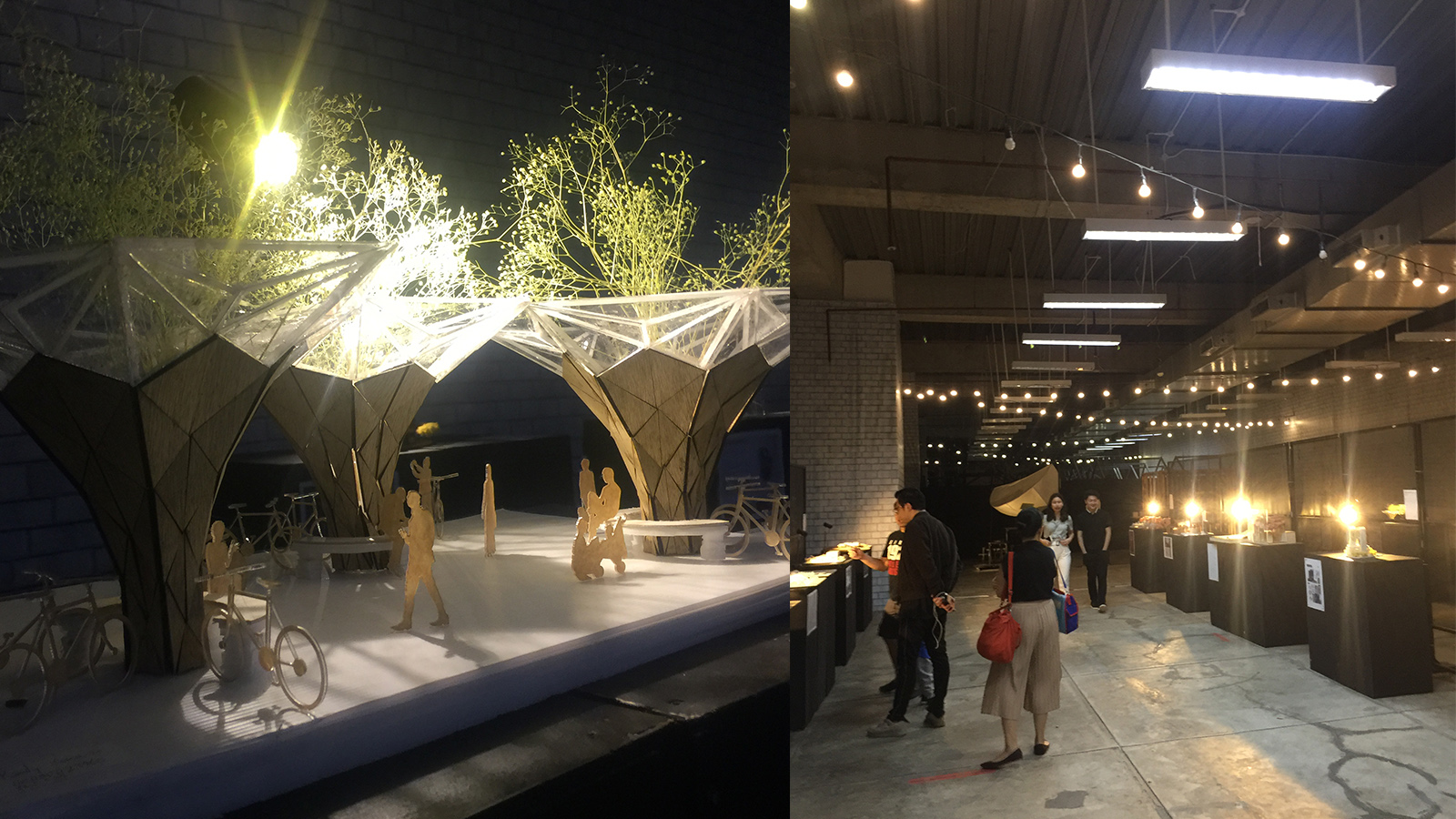 On Friday to Sunday, August 9 to August 11, 2019, Universitas Pelita Harapan (UPH) Architecture Student Council held the 'Sebuah Proses' exhibition at The Forum, Lippo Mall Puri Indah, Jakarta.
This exhibition walks visitors through the processes that UPH's Architecture – School of Design students go through while treading the path towards a comprehensive understanding of architecture, which is achieved at the end of a student's study time.
"We hope that this exhibition can give visitors an idea of the pathway that our students are able to experience throughout their time of studying in UPH. Here, we have pieces that show excellent hand-craftmanship as well as displays of works utilizing high-end technology. Our exhibits also show the students' ability to think critically – we encourage critical thinking from the get-go, up until they finish their final papers," Alvar Mensana, the Department Chair of UPH School of Design, explained.
Alvar emphasized that the curriculum used at UPH Architecture is always in-tune with recent technological advancements and the world's ever-changing lifestyle. "UPH Architecture pays attention to its academic standing, because we want our graduates to be people that are able to innovate in the future," he added.
The main purpose of this event is to highlight the learning process in UPH Architecture, which reflects the progression of our world's styles and trends. "We should always ask, 'what is architecture?' and not teach what architecture is supposed to be," Alvar affirmed.
This spirit gives students much room to contribute their thoughts into shaping the future of architecture. Jeremiah Tiono's piece, for example, depicts the lifestyle of the Cirebon religious scene. For this, he did an observation of the Cirebonese, which is sprawling with acculturation and blends between different religious, cultural, and racial groups. "I attempted to show what Cirebon might look like in the future through the depiction of a religious blending in one building," he explained.
The concept of this exhibition proves that UPH Architecture students have a progressive view towards architecture. Nicky Anthony, President of the Architecture Student Council, defined architecture as something that is eminent in everyone's lives.
"A lot of people think that architecture revolves only around buildings. In reality, architecture is everything that affects our lives. It's present in our social lives, in politics, in economics, and essentially everything that we can hold, carry, fold, and everything in between," Nicky chirped.
Ahmad Djuhara, head of Ikatan Arsitek Indonesia (the Indonesian Institute of Architects), expressed his appreciation for the event. "It is interesting to see students doing something out of the conventional," he said.
This exhibition is hoped to familiarize visitors to UPH's Architecture study program and what it has to offer. Students are also motivated to become more proactive and innovative when producing new pieces in the future, using every opportunity to work towards a significant impact for the architecture field in Indonesia.