UPH Students Empower Villagers with Online Business
.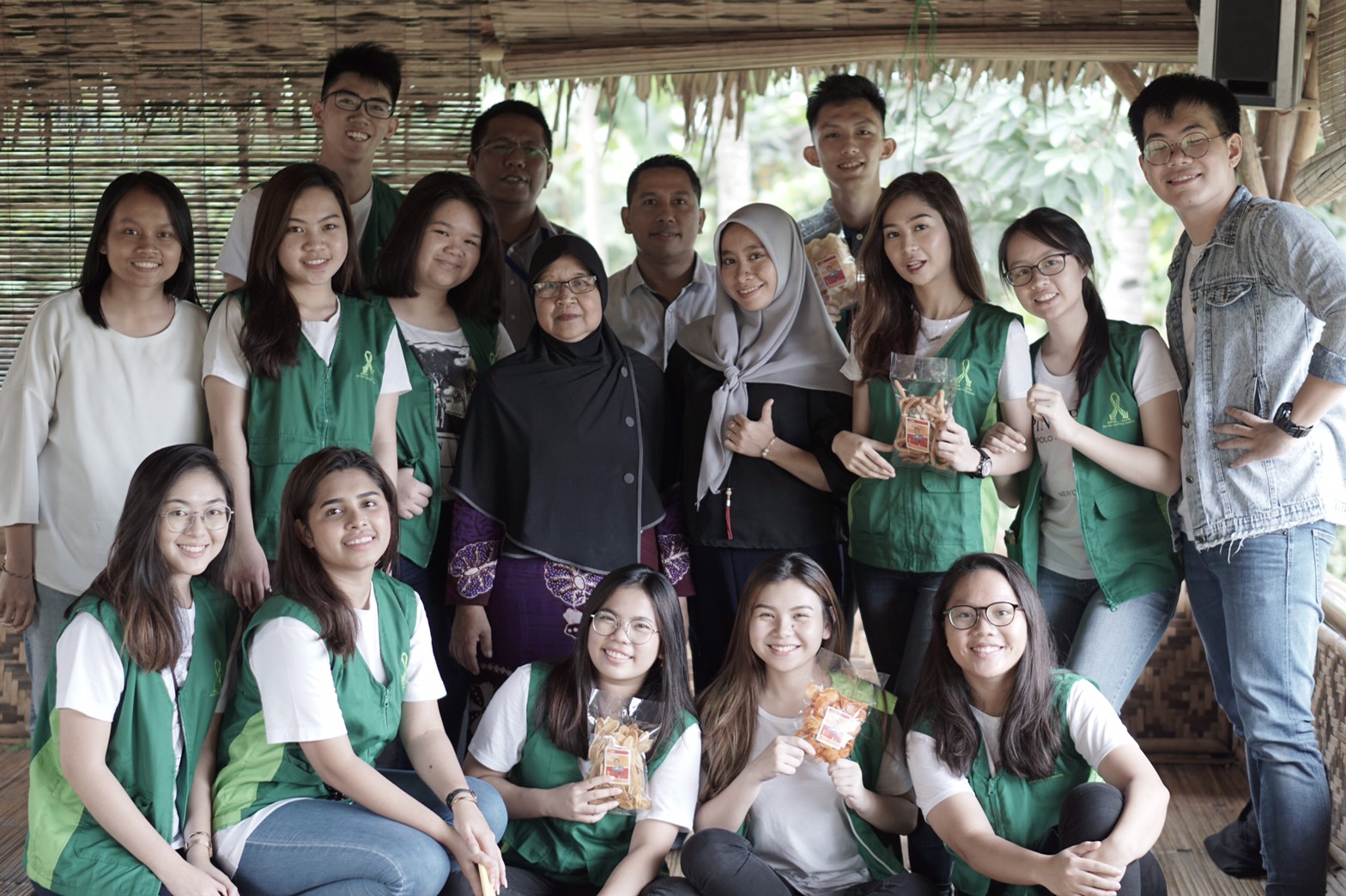 The emergence of different types of e-commerce in Indonesia prompted the businessmen of small businesses to effectively make use of it. Because promoting is simpler and no high operational costs are needed, the business of buying and selling online is now booming in what we call Industri 4.0. Therefore, the innovators always dig or new innovations in order to improve human performances; The same goes for the government and universities, which continually prepare the youth to contribute to empowering the people.
One example of this innovation is done by the students of UPH through the Service Learning Community (SLC) in empowering villagers of Desa Kranggan at Kecamatan Setu, Tangerang through the work program Business Mentoring. This program focuses on developing economic potentials through online buying and selling for the locals.
The Business Mentoring program under UPH's SLC encourages the students to apply knowledge learned at the university in real-life situations directly. This is in accordance with the Tri Dharma Perguruan Tinggi, of which one of three points state that there must be service done for the people.
The program, which was held on 27 April 2019, had 21 participants comprised of aspiring businesswomen who are also homemakers. A lecture carried out by Andry Panjaitan, M.T. a professor of Industrial Engineering at UPH and Ansera, a 2015 student representative of Industrial Engineering, covered the importance of online businesses for business workers. The two taught how to sell things online, followed by a practical workshop on how to create e-mail, Instagram, Shopee, Tokopedia, and Facebook accounts. Afterward, it was continued by a test to see the participants' understanding of the materials.
Business Mentoring received a positive response from the businesswomen, who are in the business of selling chips. This was proven by how Mrs. Supiyah, one of the participants of the program, was adept in making and selling online through her accounts in Shoppee (Cemilan Bu Supiyah), Tokopedia (Cemilan Bu Supiyah), Instagram (cemilan_busupiyah) and Facebook (Cemilan Bu Supiyah).
This program became the exemplary example of community development, as well as affirming that UPH is committed to developing the knowledge and technology for the people. Therefore, it is expected that this program should be continued for other villages that need help in raising the economic potentials of the people.